IT Solutions for the Education sector
No matter the type of Education establishment, whether there's an internal IT team in place already or not, Assured Digital Technologies will develop the right solution for you. A solution that is cost-effective and focuses on enhancing the learning experience of your pupils. We can work alongside your existing team or as your trusted IT partner to introduce new products and services.
---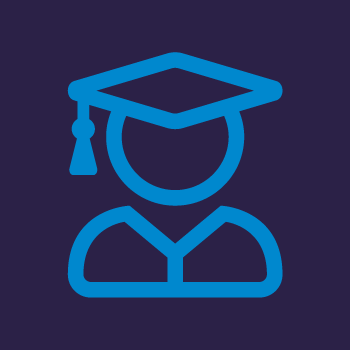 Challenges for the Education sector
Limited/no technical escalation point – IT Teams within the education sector may not always have the resources or technical knowledge available to be able to fully resolve an issue. With our experienced team on hand, you have access to a greater pool of knowledge.
Need for guidance developing a Strategy – Understanding the need for an IT strategy is the first step but actually developing one is where the hard work comes in. With help from our experienced Technical Consultants & Strategists, Assured Digital Technologies is able to delve into your objectives and work with you to build an IT strategy to meet your current and future goals.
IT Solutions for the Education Sector
Many education establishments already have an IT team/resource responsible for day to day support and so committing to an outsourced support contract isn't cost-effective. Our support credit systems allows customers to buy support credits (hours) to be used as and when needed.
Consultancy
With the ever growing technology advances and need to improve security. In-house team/resource, may not have the time to investigate new advances in technology. Our highly skilled Consultants are able to investigate solutions and prepare consultancy sessions to help pinpoint improvements and ensure the IT Infrastructure is always at its best.
With the majority of applications for students & staff being based in the cloud. The need for fast and reliable connectivity is imperative for increased productivity. Assured Digital Technologies is experienced in wired, wireless and broadband connectivity and have a deep understanding of the requirements of the education sector.
All education establishments handle sensitive personal data on a daily basis, such as student data. This means it's crucial that IT security is tight to prevent data breaches. Assured Digital Technologies partner with one of the top leading security providers, Sophos, which allows us to offer the best protection from Networks to End Users machines.
Want to find out more?
Get in touch with us today for more information on how we work with the Education sector
Let's talk
From our blog
The cyberthreat landscape is constantly evolving, meaning an assured managed threat response is the best approach to combating cyberattacks…

Read Post

On October 10th, 2023, Windows Server 2012, and Windows Server 2012 R2, will go end-of-support. What does this mean for you? In short, it means Microsoft will no longer provide…

Read Post

In 2025 the UKs old Public Switch Telephone Network (PSTN) will be switched off. That means and end to PSTN and ISDN services for all customers, both commercial and residential.…

Read Post